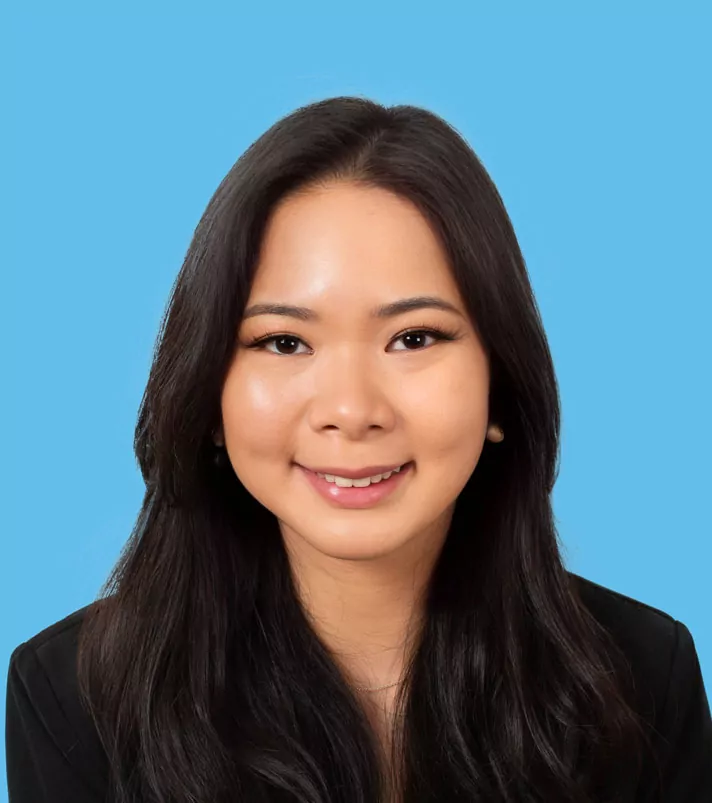 Jacinda Van
Optometrist
My Story
Welcome to our newest optometrist Jacinda. Jacinda completed a Bachelor of Science in 2017, majoring in Biochemistry and Molecular Biology, and went on to graduate with a Doctor of Optometry in 2021. During her 4 year post-graduate degree, she completed placements in public, corporate, independent and ophthalmology settings and decided independent optometry is where she could best utilise her skills and make the most difference. Since 2018 whilst studying, she has also worked as a dispenser. You may have seen her around here – she actually started with us as a dispenser in November 2021 and then transitioned into Optometrist in January 2022. This allowed her to get to know the staff and the patients – which she said has been a wonderful experience for her.
Jacinda has a special interest in contact lenses and myopia control, having personally had success with multifocal soft contact lenses and Orthokeratology in controlling her own myopia.
On the personal side, Jacinda enjoys baking sweets, hiking, live music and you will catch her at the Australia Open every year!
book appointment
Most of our patients are referred to us by ophthalmologists and optometrists.
Are you looking to make an appointment?
You do not need a referral to make an appointment, simply follow the link below to book online.
book now