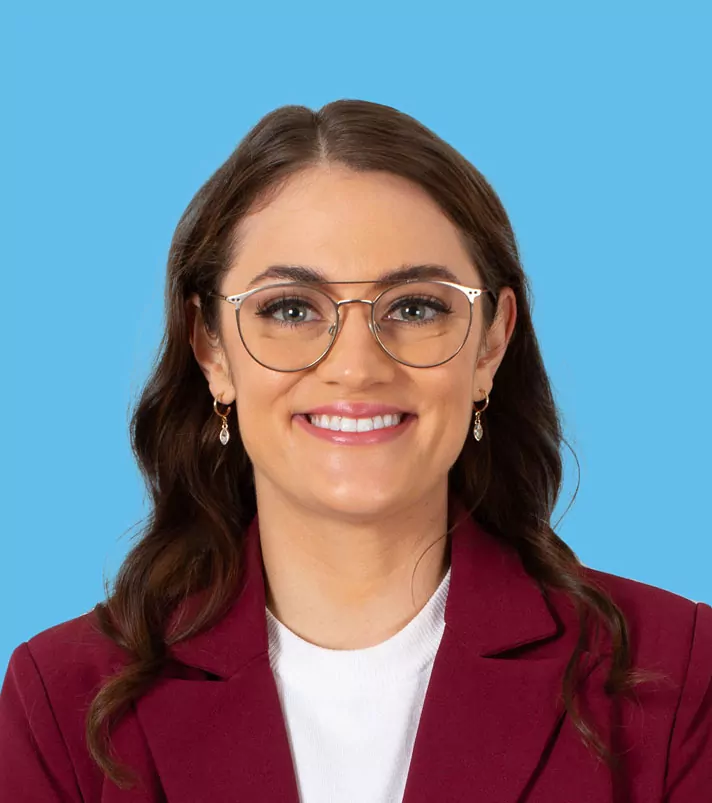 Jillian Campbell
Optometrist
My Story
Jillian graduated from QUT in 2013 with a Bachelor of Vision Science and Master of Optometry with Distinction. Following graduation, Jillian began her residency at the Australian College of Optometry, which allowed her to focus on her areas of interest, particularly specialty contact lens fitting and ocular pathology. Jillian has completed two postgraduate Specialist Certificates through the University of Melbourne in the Management of Contact Lens Patients and Management of Pediatric Patients, and has an Associate Diploma through Trinity College (London) in Speech and Drama. Jillian also has provided clinical skills teaching through Deakin University pre-clinic and has assisted with managing patients from the RVEEH keratoconus clinic at ACO.
Jillian has also worked with the Brien Holden Vision Institute in Northern Territory communities, and travelled to Vanuatu in 2015 following Cyclone Pam to aid the Vanuatu Prevention of Blindness project. Originally from the far north, Jillian loves any opportunity to escape cold Melbourne in winter and return to sunny Queensland.
About me
Unusual/Interesting Hobby: Sewing. I make some of my own clothes!
Coffee or Tea: Coffee Addict
Favourite Quote: "Kindness is the langauge which the deaf can hear and the blind can see" - Mark Twain
What did I do in 2019?
Conference wise 2019 was a busy year! In January I travelled to Vegas to attend the Global Contact Lens Symposium (GSLS). GSLS is the leading national contact lens conference in America with delegates attending from over 35 countries. The three day conference focuses on the successful management of ocular conditions using today's specialty contact lenses through continuing education and workshops. The conference was amazing with so much educational content and networking and I can't wait to go back.
In April I coordinated a few sessions at O=Mega. This was the first year that O=Mega ran which is now a massive conference combining both two other educational and trade conferences (SRC and ODMA) together. Andrew and I went shopping in the trade room purchasing some new updated equipment for the practice. The educational contact was excellent, and it was nice to see my fellow colleagues from Queensland.
In October Andrew and I presented a poster in Noosa at the 17th International Cornea and Contact Lens Congress on mini-scleral lenses. The educational content was fantastic, and it was lovely to see and listen to my American scleral contact lens gurus again Dr Christine Sindt and Dr Tom Arnold.
In August I travelled to Tasmania to attend the Early Career Optometry Think Tank. This is a group of early career optometry leaders from around Australia that pool their collective minds to discuss creating value, supporting optometrists and evolving strategic thinking.
As per the last few years I continue to be on both the Early Career Optometry Victoria (ECOV) and CCLSA committees which keep me busy throughout the year with multiple seminars to plan and speakers to arrange.
book appointment
Most of our patients are referred to us by ophthalmologists and optometrists.
Are you looking to make an appointment?
You do not need a referral to make an appointment, simply follow the link below to book online.
book now