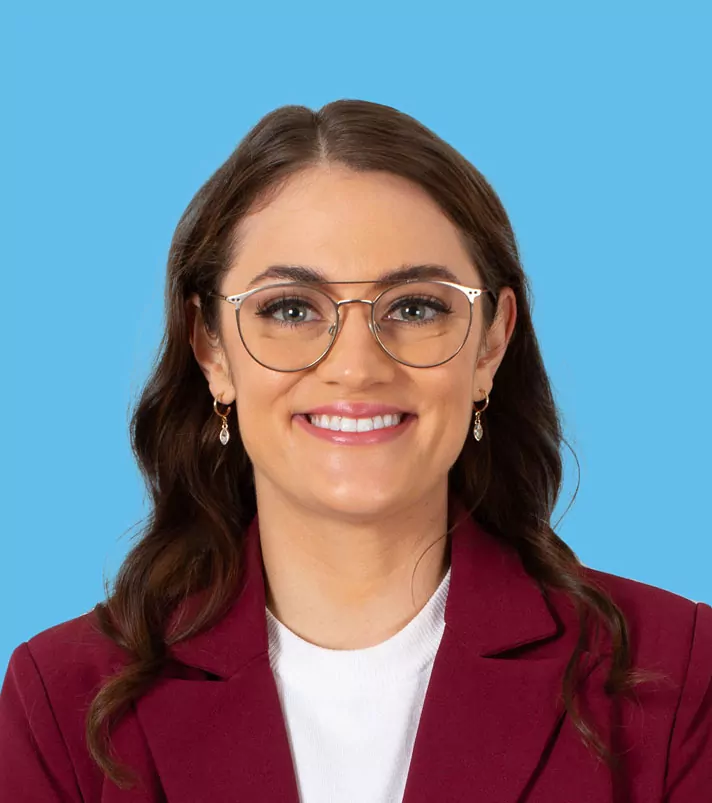 Jillian Campbell
Director & Optometrist
My Story
Jillian is an accomplished and passionate optometrist, having earned a Bachelor of Vision Science and Master of Optometry with Distinction from QUT in Queensland. After graduation, Jillian pursued her residency at the Australian College of Optometry, honing her skills in specialty contact lens fitting and ocular pathology, areas that particularly interest her.
Jillian's dedication to ongoing learning is evident in her completion of two postgraduate Specialist Certificates through the University of Melbourne, specializing in the Management of Contact Lens Patients and Management of Pediatric Patients. She has also obtained an Associate Diploma in Speech and Drama from Trinity College (London).
As a strong believer in sharing her knowledge with others, Jillian has provided clinical skills teaching through Deakin University pre-clinic, and currently serves as a clinical supervisor at Melbourne University Eyecare. She is also a sought-after lecturer, having been invited to speak at conferences across Australia, where she enjoys compiling lectures that are both interesting and engaging.
Jillian's passion for helping others extends beyond the classroom, having worked with the Brien Holden Vision Institute in Northern Territory communities and volunteering her optometry and teaching skills in Vanuatu and India. Originally from a quiet sugar cane farm in far north Queensland, Jillian loves returning to sunny Queensland whenever possible, especially to escape the cold Melbourne winters. In her free time, she has recently taken up skiing and would appreciate any tips you might have for her.
Jillian joined the practice in 2016 and was immediately drawn to its strong ethos, family culture and dedication to excellent patient care. Over time, she has become an integral part of the team, and her dedication and hard work have not gone unnoticed. As of March 1st, 2023, Jillian has taken the reins as the sole owner of the practice. Her passion for optometry, commitment to exceptional patient care, and leadership skills make her the perfect fit for this new role. The team and patients alike are excited to see what the future holds under Jillian's guidance.
In her spare time, Jillian loves sewing (she makes her own clothes), enjoys brunch and loves a competitive board game night with friends.
Favourite Quote: "Kindness is the language which the deaf can hear and the blind can see" - Mark Twain
book appointment
Most of our patients are referred to us by ophthalmologists and optometrists.
Are you looking to make an appointment?
You do not need a referral to make an appointment, simply follow the link below to book online.
book now