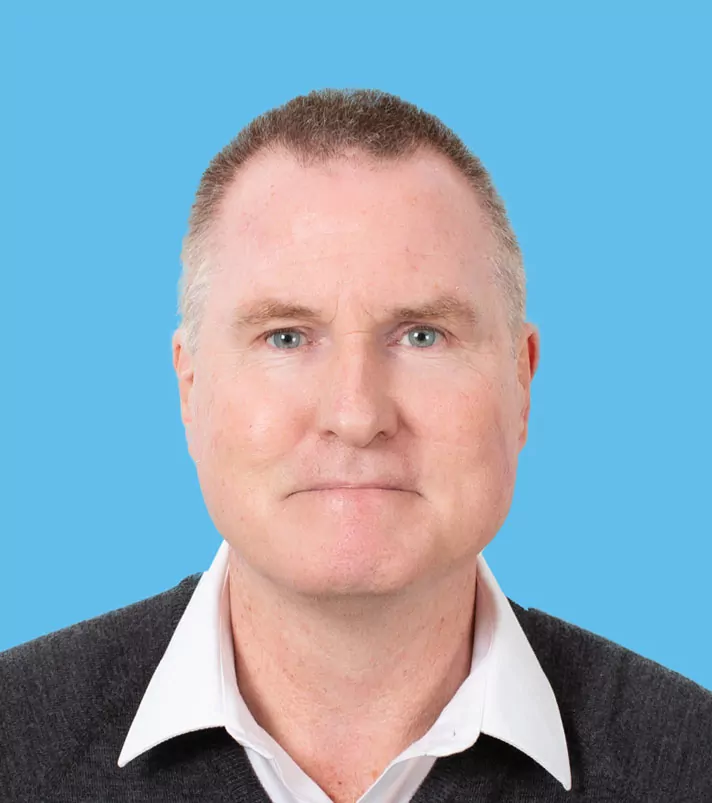 Richard Lindsay
Optometrist
My Story
Richard 'obtained' his BScOptom degree from the University of Melbourne in 1984 and a MBA from the same institution in 1991. He was Head of Contact Lens Clinics at the Victorian College of Optometry from 1989 to 1998 and a Senior Fellow in the Department of Optometry and Vision Sciences at the University of Melbourne from 1992 to 2007. Richard has also previously been a Visiting Lecturer in the School of Optometry at the University of New South Wales.
Richard worked as a Volunteer Optometrist in the Village Polyclinic at the Sydney 2000 Olympic Games and he was the Optometry Coordinator for the Melbourne 2006 Commonwealth Games Village Polyclinic.
Richard is renowned internationally as an expert in the field of contact lenses. He has presented over 100 lectures at conferences and scientific meetings both in Australia and overseas, and he has published over 30 papers related to contact lens practice in scientific and clinical journals. He has also written chapters for many contact lens textbooks. Richard is a Diplomate of the Cornea and Contact Lens Section of the American Academy of Optometry and he is a Past-President and a Founding Fellow of the Cornea and Contact Lens Society of Australia.
About me
Favourite Football Team: St Kilda
Favourite place to holiday: Las Vegas
Favourite food: Risotto
What did I do in 2018?
In May, Richard played host to a lovely young final year optometry student (Maddie) from the Queensland University of Technology. Maddie stayed with Richard and his family for the week while she was doing a one week externship at our practice. Maddie had a wonderful week at the practice and we are pleased to say that she is now working as a fully qualified optometrist in the Brisbane area.
In August, Richard was an invited speaker at the Snowvision Down Under conference in Queenstown, New Zealand. This is a very popular biannual conference which has been going now for over 25 years. At the conference Richard presented a lecture entitled 'Contact lenses for pesky presbyopes' and he also ran a contact lens masterclass with Paul Rose (of Rose K fame) on 'The challenge of fitting irregular corneas'.
During the year Richard was a co-author on a couple of papers related to the genetics of keratoconus that were published in the journal Investigative Ophthalmology and Visual Science. Richard is also currently involved in a research study with Michael Loughnan and the Centre for Eye Research Australia (CERA) which is investigating the genetics of an unusual corneal condition that only affects a small number of families in Victoria and which results in marked corneal scarring and vascularization.
Richard continued on as Associate Editor for the journal Clinical and Experimental Optometry and, as he has done for over 20 years, Richard also presented some lectures to the optometry students at the University of Melbourne. This year he lectured to the students on topics including "contact lens aftercare", "paediatric contact lens fitting" and "contact lens fitting after post-refractive surgery".
book appointment
Most of our patients are referred to us by ophthalmologists and optometrists.
Are you looking to make an appointment?
You do not need a referral to make an appointment, simply follow the link below to book online.
book now