One Month into Owning My Practice: A Positive Update
Wow, it's hard to believe that it has already been a month since I took over Richard Lindsay & Associates. Time really flies when you're doing something you love. As I sit here on a Sunday, finalizing notes, I can honestly say that nothing feels different. But that's not a bad thing; in fact, it's quite the opposite. I enjoy coming to work so much that I do it even on my days off.
I feel incredibly fortunate to have a great team supporting me, including Carly, my practice manager, and Richard, the previous owner, who has been invaluable during the handover process. Richard has been a wealth of knowledge and experience, and I am grateful for his help and guidance.
One of the highlights of this past month was attending a Cornea and Contact Lens Society meeting with Richard. We were lucky enough to hear from Dr. Holly Chinnery, who spoke about her research on ocular surface immune cells. She discussed the potential for Decorin gene therapy to increase healing time for cornea abrasions and corneal inflammation. It was fascinating to learn about this cutting-edge research, and I can't wait to see how it progresses in the future.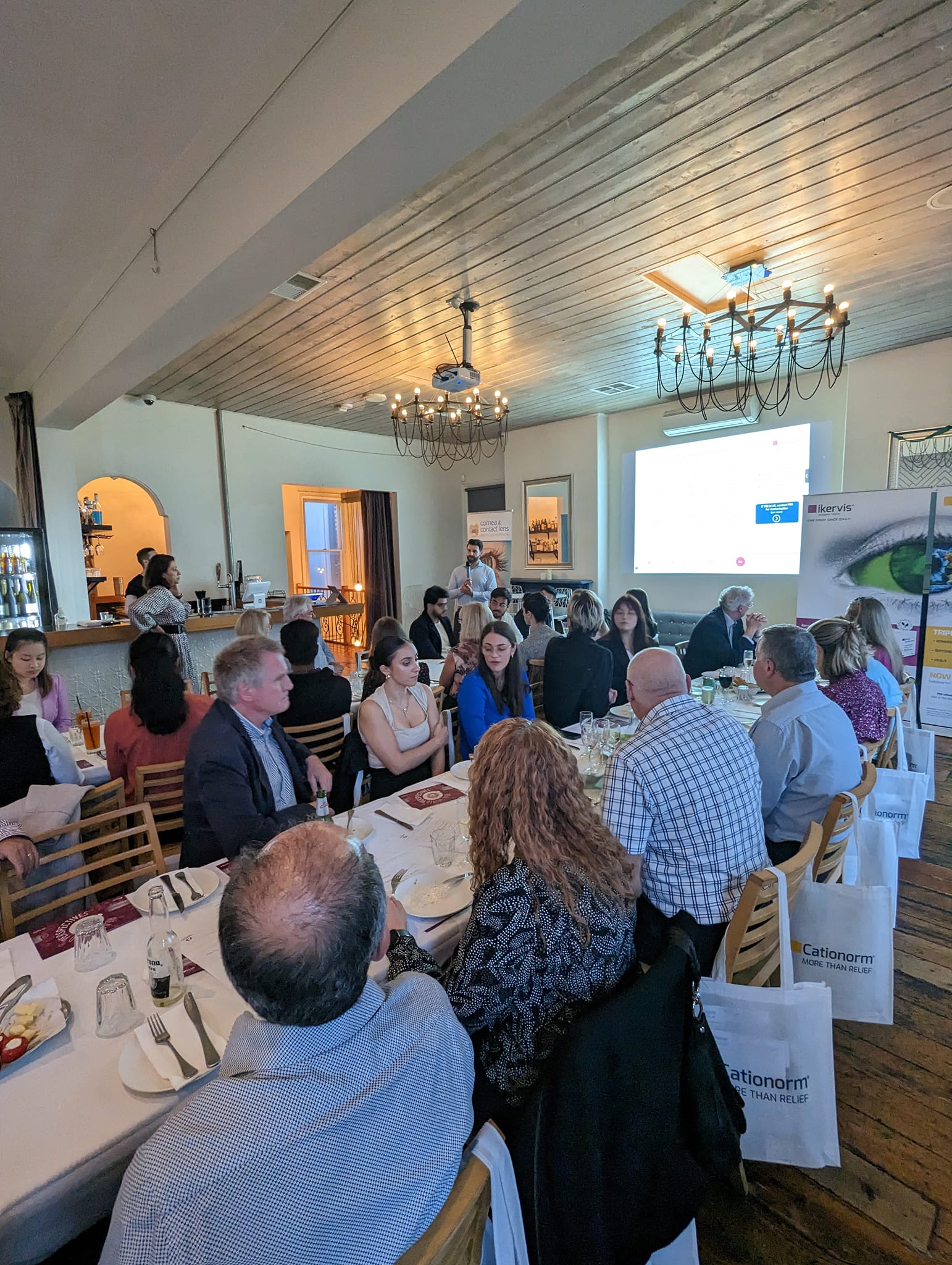 In addition to attending the meeting, we've welcomed some fresh faces into the clinic on Tuesdays. As a commitment to supporting the next generation of optometrists, we've taken on every single final year optometry student on placement. It's been an incredibly rewarding experience. The students have had the opportunity to see a private practice in action and learn from our experienced team. I've been particularly impressed by their knowledge of contact lenses, and we've thrown some curveball questions at them that they've handled with ease. I'm grateful to our patients for letting these students learn from them and look at their eyes.
Overall, owning a practice has been a dream come true. It's been a challenging and exciting journey, and I'm thrilled with how things are going so far. I'm looking forward to continuing to grow the practice and providing excellent eye care to our patients. Thank you to everyone who has supported me along the way.
- Jillian